Kosh + sass

*whistling noise* YES. *indistinct garbling*
BABYLON 5!!!!!!!!!!
I can never stop posting this. The narrow minded bible fanatics that just look at one small thing in the bible then feed the world with their hate over it. At the same time they ignore all the other silly laws made by man they claimed were made by god. These gif's say it all.
Faithful is the saying and worthy of all welcome (for for this are we toiling and being reproached), that we rely on the living God, who is the Saviour of ALL mankind, especially of believers.
Part two of our rundown of the Camp Symmetry lineup ft. Ra Ra Riot, Best Coast, The Cribs, Mew and Explosions in the Sky!
Part one of our lowdown on the Camp Symmetry lineup ft. Veronica Falls, San Cisco, Last Dinosaurs, Wild Nothing and William Fitzsimmons.
Friday, 1st Nov. See you there!
Win an all-expenses-paid trip to MAMA 2013! 
HELLO!
Calling all K-pop enthusiasts!
Dress up as your favourite K-pop idol, strike a slick pose, and take a snapshot! And you could stand to win an all-expense paid trip to the 2013 MNET Asian Music Awards in Hong Kong in Nov 2013!
To qualify, simply submit your K-pop worthy photos to hello@hellocreatives.sg with your details: Name, IC number, age, contact no, email & and tell us which K-pop idol you resemble by 1st Nov 2013!
*This is open to residents of Singapore aged 13 and above. Each person can submit up to 5 entries (of different K-pop styles/looks)
Have fun! Thank you!
Unfortunately, I am not homosexual. In technical fact, I am humasexual. I am attracted to humans. But, of course … not many".
Morrissey being… Morrissey.
Another The Walking Dead premiere. Another all-time record. Sunday's zombie drama return delivered a huge 16.1 million viewers and an even-more-stunning 8.2 rating among adults…
Was rather disappointed with how Season 3 ended. But here we are with a brand new season and Murphy's Law is about to take maximum effect again on The Walking Dead. Season 4 pilot was average at best so hopefully things get better (worse for our survivors that is)…
A rebuttal to David Byrne and his stance on Spotify
On the other hand, there's Dave Allen's counter-argument. Fair enough, but music streaming is the future like it or not and there will be less money all round for artists and that may mean less creativity. Time will tell…
The boom in digital streaming may generate profits for record labels and free content for consumers, but it spells disaster for today's artists, says David Byrne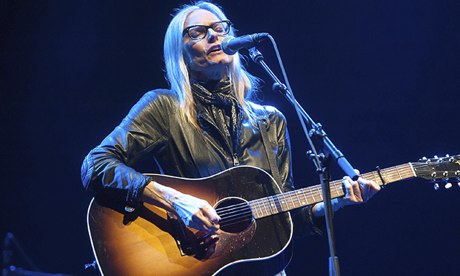 The logic of Byrne's assertion is inescapable. It is the natural result of digital streaming. The best music will be from the past, moving forward, the decline of creativity in pop and rock music is assured. Sad but true.
Listen with your eyes, look with your ears. Schoenberg and Kandinsky.
The original version. Doesn't Weiss sound like Neil Diamond? Uncanny!